December 13,2022 Tokens on Decentralized Exchanges-$MBE
Project Aspects and Comments:
Since its establishment on November 26th, it has maintained a high liquidity, and the whole team attaches great importance to the operation of the homepage and social media. The highest value occurred on December 8th, reaching 0.189383, and the lowest value reached 0.075342 on December 10th. At present is carrying on the steady rise, seize the opportunity.
Project Introduction:
Official Token Introduction:MBE-Ultimate final blockchain (MBE chain) is decentralized, efficient and energy-saving public chain. It is compatible with smart contracts and supports high performance transactions.
Website:https://www.mbecoin.com/
Twitter:https://twitter.com/mbe_dao
Telegram:https://t.me/MBEDAO
Project details:
Contract Address: 0x086ddd008e20dd74c4fb216170349853f8ca8289 (Binance Chain)
Total liquidity:$592.66K
24h volume:$278.67K
Pooled WBNB:1.07K
Pooled MBE:2.17M
Total tx:14.98K
Total Market Cap:$1.35M
Total Supply:9.97M MBE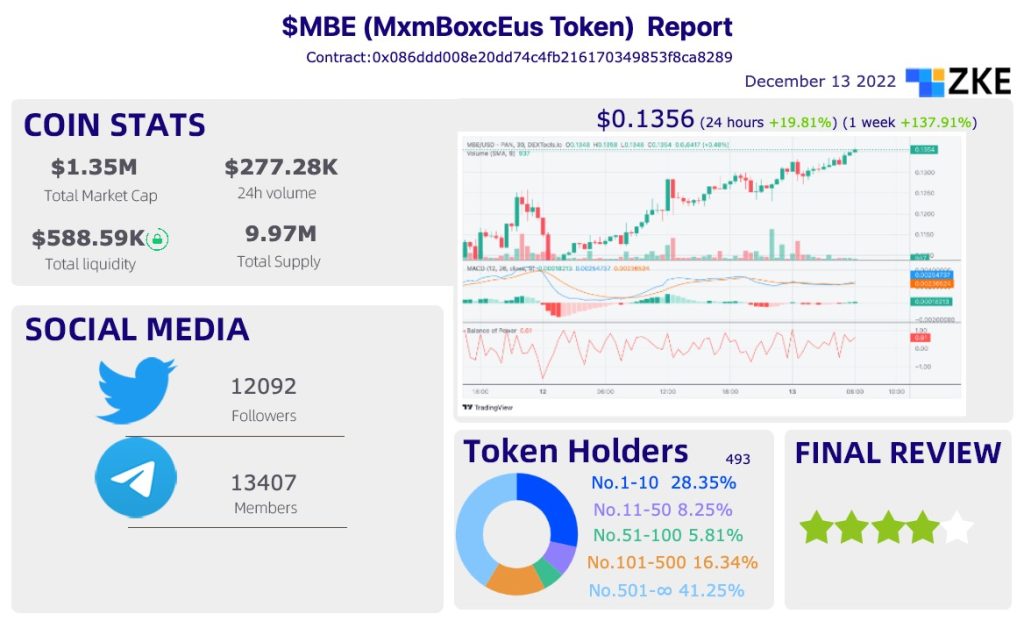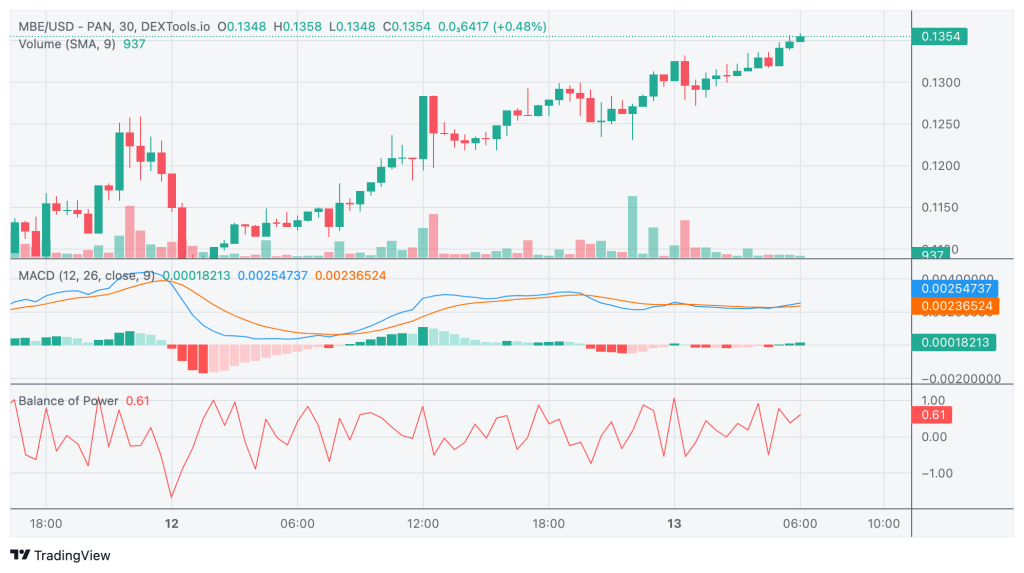 Project Aspects and Comments: Since its establishment o…