December 10,2022 Tokens on Decentralized Exchanges-$SWIFY
Project Aspects and Comments:
Since the establishment of the project on December 1st, it has been rising steadily, occasionally with a small decline. On December 9th, it carried out a great rise. Now it is a good time for you to enter the market.
Project Introduction:
Official Token Introduction:Swapify is a new swap Dapp for Ethereum that is based around the $SWIFY Token. It has many features that other swaps do not. These features will be very helpful to you as a trader.
Website:https://www.swapifyeth.com/
Twitter:https://twitter.com/SwapifySwap
Telegram:https://t.me/swapifyeth
Project details:
Total liquidity:$154.56K
24h volume:$292.19K
Pooled WETH:59.72
Pooled SWIFY:6.35M
Total tx:7.99K
Total Market Cap:$1.19M
Total Supply:97.99M SWIFY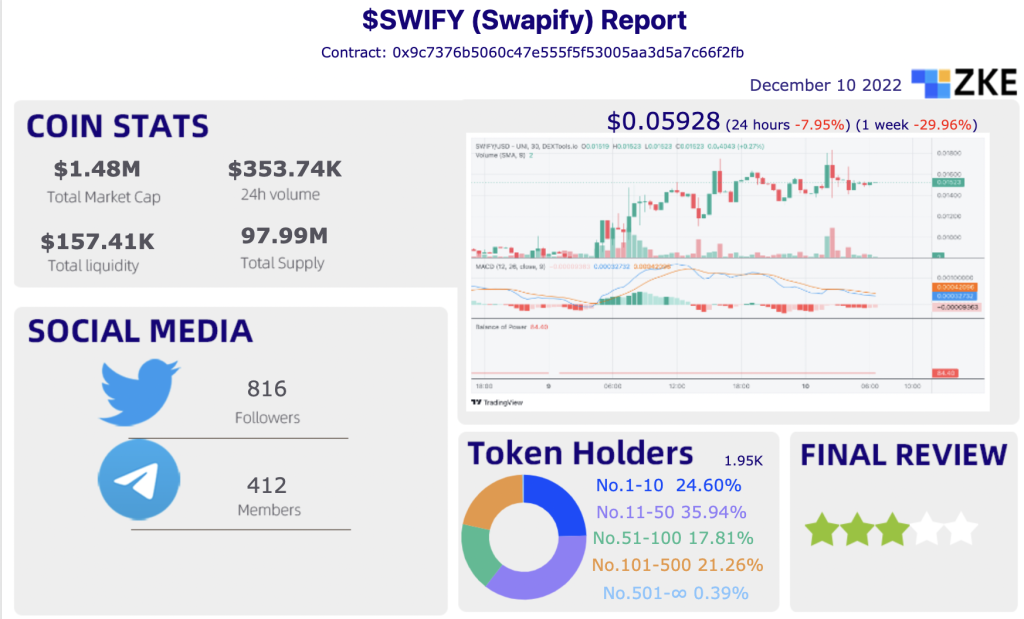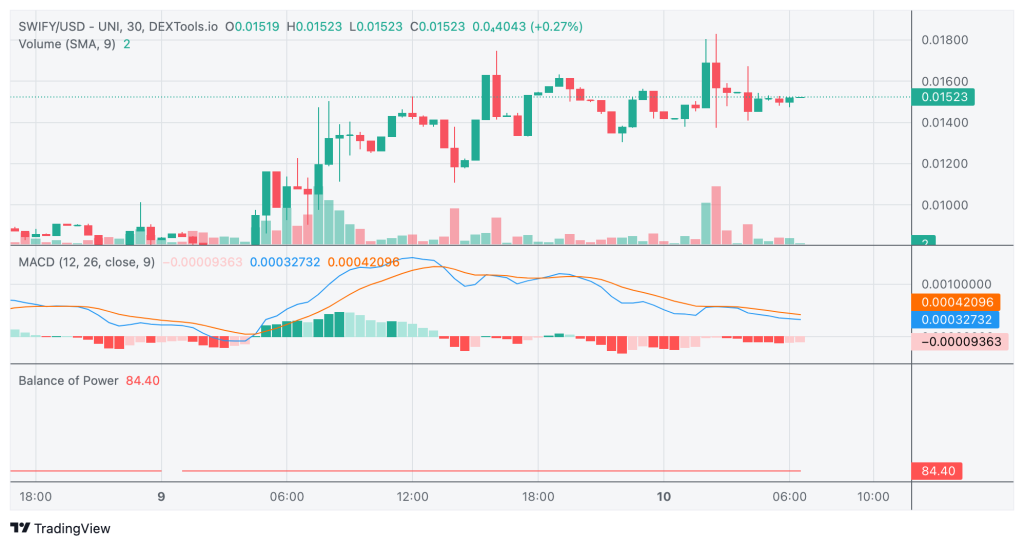 Project Aspects and Comments: Since the establishment o…