December 10,2022 Tokens on Decentralized Exchanges-$NYT
Project Aspects and Comments:
Since the project created the trading pair on November 25, the liquidity has been very small, but since December 6, a large number of buying orders have been opened, and the liquidity has increased. At 01:00 on December 10, the price once fell 20%, this is a good chance to enter the market. This may be your good luck for the new year.
Project Introduction:
Official Token Introduction: Our project main theme — New Year celebration and everything connected with this. We have special Magic boxes with NFTs. There are a total of 10 different NFTs. We have unique NFTs with real usage.
Website:https://ny-token.com/
Twitter:https://twitter.com/new_year_token
Telegram:https://t.me/new_year_token
Project details:
Total liquidity: $149.71K
24h volume: $351.69K
Pooled BUSD: 75.03K
Pooled NYT: 23.73M
Total tx: 16.85K
Total Market Cap:$1.20M
Total Supply: 381.25M NYT
​​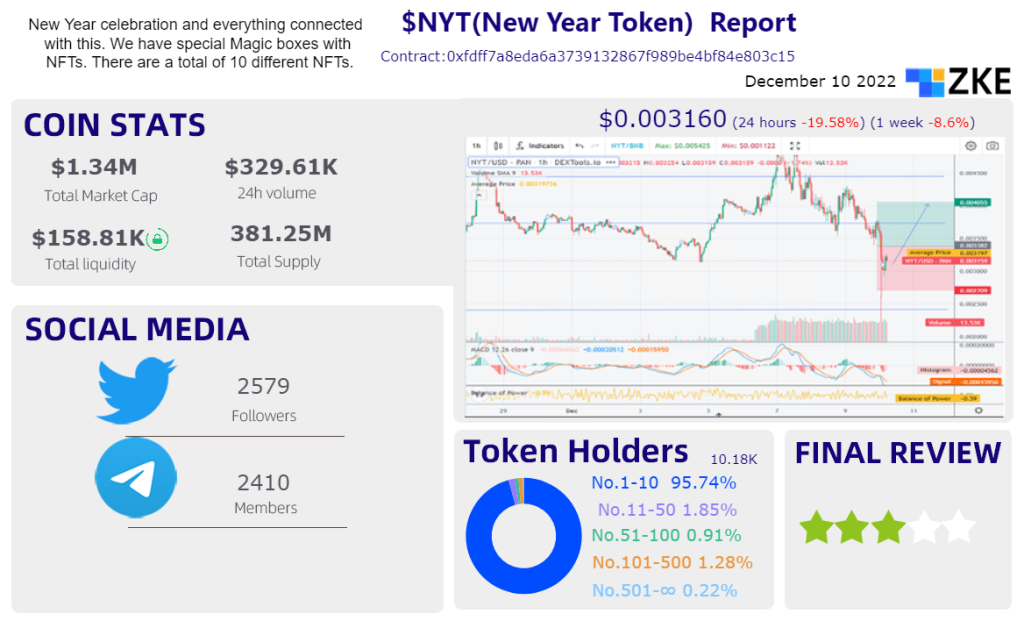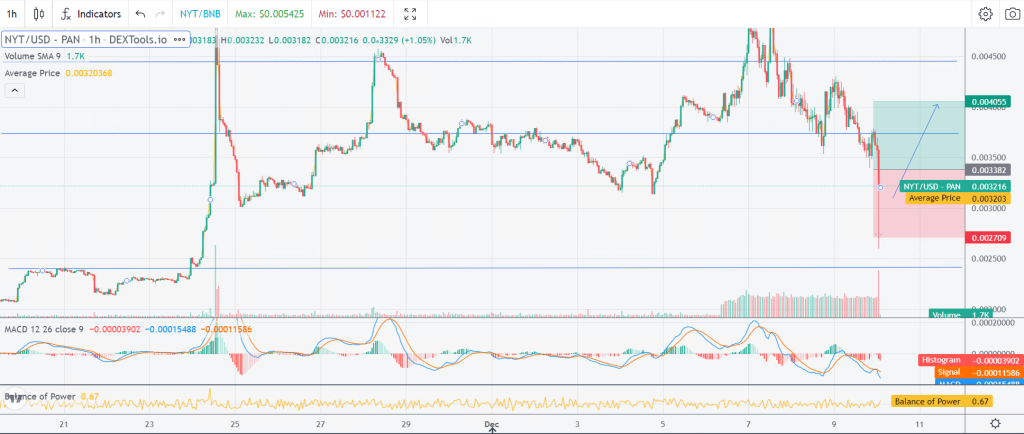 Project Aspects and Comments: Since the project created…